Capbreton – An Active Holiday Guide
Regarded as the maritime heart of the Landes region in south-west France, Capbreton is a bustling fishing town ripe with open air fisheries, clear blue waters and renowned for its Basque infused 'moules à la plancha'. Set across a small estuary overlooking the town of Hossegor, Capbreton offers up an authentic Atlantic Coast experience. Promenade along the long pedestrianised port to the iconic lighthouse, surf the barreling waves of La Piste, try your hand at jet skiing, or hire yourself a boat and head out to sea, the choice is yours…
Our guide to Capbreton will take you through the area's cultural and outdoor activities, the finest restaurants, the best bars and all the highlights this quaint, beautifully located fisherman's town has to offer.
[wooslider slide_page="capbreton" slider_type="slides" limit="6″ theme="business" layout="text-bottom" overlay="full" thumbnails="default" display_title="true" imageslide="true" order="DESC" order_by="date"]
Capbreton Highlights
A family friendly alternative to the unrelenting shore breaks of nearby Hossegor, Capbreton is considered the cultural heart of the region, offering a range of different activities that include, on and off-shore fishing, regional produce markets, vide greniers (flea markets) and regular odes to the ocean with their famed 'Fete de la Mer' and other seasonal celebrations.
Offering fun activities for all age ranges, the small town is connected by extensive cycle lanes that stretch to local Seignosse and as far away as the city of Bayonne. Take a break from the beach and head inland for a spot of karting, mini golf, bowling, horse riding or even a Segway tour!
With its semi-submerged second world war bunkers and awesome views of the Bay of Biscay, the beach in Capbreton is one of the most photographed stretches of sand in France. Surfers have their pick of breaks, with Capbreton having both the most sheltered spot along the Côte Sauvage, l'Estacade, and the notoriously punchy barreling waves of La Piste further south.
Practical Information
Nearest airport

Biarritz (30 min)

Lat, Long

43.644607, -1.434135

Pharmacy

Pharmacie Merceron, 3 Rue du Général de Gaulle, Capbreton, France.
Tel +33 (0)5 58 72 10 45.

Post Office

La Poste, 18 boulevard Junqua, 40130 Capbreton, France.
Tel +33 (0)5 58 72 73 00.

Taxi

Taxi Abeille Atlantique, 399 av. des Forgerons Soorts 40150 Hossegor.
Tel +33 (0)6 18 05 25 32.
Parking
Most accommodation in Capbreton offers free parking with your stay. But, for those of you just passing by, you will find that parking around the port, beach front and town centre is free of charge. Keep in mind that from June until September, parking will be limited due to an influx of native holiday makers.
Getting Around
Whilst Capbreton isn't very big, it is easily accessible by bike or car. Comprised of a historical sandy beach front, bustling port and tranquil forest, it is advised to explore the town on bike or foot due to the pedestrianised town centre and one way system around the port. A local beach bus runs throughout the busy summer season, offering regular connections between Capbreton, Seignosse and Hossegor.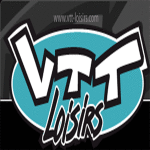 Bike Hire
Bike rental is available throughout Capbreton. VTT Loisirs has rental shops in the town centre and port, offering competitive rates and a wide range of bikes for daily and weekly hire. Choose between mountain bikes, fat bikes, hybrid bikes, road bikes and kids bikes, and also scooters and motorbikes. Rates start from €12 per day. You can reserve your bike online at vtt-loisirs.fr.
119 Avenue des Tisserands, 40510 Soorts-Hossegor, France.
Tel: +33 (0)5 58 41 75 41

Active Things To Do in Capbreton
Adrenaline fuelled jet ski sessions
With a handful of companies advertising competitive rates, jet skiing can be a great way to fuel your adrenaline addiction. Ideal for discovering the coastline, take a jet ski out for a ride and race out to sea with a professional instructor. Available for teens and adults (age restrictions apply), jet skiing is a thrilling way to experience the awesome power of the waves. Topping high speeds of 80kmph, jet skiing can be a speed junkies dream, gliding over breakers and learning tricks on the sea foam. Reservations are advised due to high demand.
Take a trip on the high seas with private boat hire
As one of many skipper schools offering boat excursions around the port, Skipcool provides lessons and boat hire throughout the summer season. Perfect for learning the ropes or sitting back and letting the pros do all the work, the adaptable four to 40 person boats are organised with your own skipper onboard, offering advice, training, charter planning and showing you unseen gems along the way. Available for day and weekend excursions, boat hire can be a great way to discover the beautiful Landais coastline.
Burn rubber on personalised forest quad bike tours
Fun for all the family, quad biking in Capbreton forest is a great way to discover the beautiful flora and fauna that this special region has to offer. Providing quad biking packages from three years old and up, Quad de Gaillou takes groups of all sizes through extensive off road tracks which vary in difficulty and experience. Arranging personalised trips around the local area and as far as Spain, quad biking is an alternative way to enjoy the stunning scenery with your own guide.
Get off the beaten track at local Equestrian centres
Ever dreamed about hacking through a beautifully secluded forest, or cantering across a deserted beach? Thanks to local equestrian centres in the area, all this is possible. With packages
starting at €25, children and adults alike can enjoy the local spits, experiencing everything from grooming and pony clubs, to beach hacks and dressage.
Where to stay
From boutique hotels overlooking the sea, to humble surf camps at affordable prices, Capbreton has a selection of accommodation options to suit your budget and lifestyle.
Baya hotel and spa
Giving guests a front row seat to some of the best sunsets on the strip, The Baya hotel and spa is situated a stone's throw from Capbreton beach. An impressive four star affair, the newly renovated hotel offers boutique accommodation, gastronomic cuisine, a Swedish spa, heated pool and panoramic views across the ocean. A luxury option for those willing to splash a bit of cash, rooms start at around €100 a night during high season.
85 Avenue Maréchal de Lattre de Tassigny, 40130 Capbreton, France. Tel +33 (0)5 58 41 80 00.
Wood'n Sea Lodge
An intimate surf experience located 400m from the famous surf spot, La Piste, Wood n' Sea lodge provides an authentic surf hostel feel with open living spaces and communal activities on offer. A comfortable, unassuming lodging, the small family run 'chambre d'hôte' has a range of accommodation from romantic doubles with garden views, to practical family rooms sleeping up to six people. Prices are reasonable, starting at €26 per person.
6 Rue de Baye, 40130 Capbreton, France. Tel +33 (0)6 07 72 14 78.
Belambra Club
Situated in ten hectares of beautiful sand dunes and pine trees, the Belambra club is an all singing, all dancing family resort for sporty children and adults alike. With its own private access to the beach, the team at Belambra club take care of every detail of your stay from organising surf lessons, to helping you find cycle routes. Offering a range of amenities from a creche to a 300m heated pool, the premium chalet experience is great for young families looking to get the most out of their holiday. Prices fluctuate depending on accommodation type.
Allée des Ortolans, 40130 Capbreton. Tel +33 (0)5 58 41 86 70.
Camping La Pointe
A traditional French camping site, the team at La Pointe offer a range of accommodation options ranging from mobile homes to affordable tents. Boasting a four star service nestled in luscious woodland, camping at La Pointe lets you enjoy an authentic camping experience. A short bike ride to the beach, the resort offers board hire, an aqua park, supermarket, snack bar, washing services, a gym and much, much more… camping ranges from €150 – €250 per week.
Quartier de la Pointe,40130 Capbreton, France. Tel +33 (0)5 58 72 14 98.
Where to eat
A regional hotspot for locally sourced seafood and spices, Capbreton is famous for its high quality fish restaurants at affordable prices.
Chez Minus
A quintessential seafood restaurant overlooking the port, Chez Minus is renowned for its plentiful 'mussels à la plancha' marinated in signature spices. A simple menu offering local produce, Chez Minus has a convivial atmosphere with a simple décor. Very much a 'salt of the earth' style restaurant, don't expect silver service; instead, get ready to gorge on succulent king prawns, towering bowls of mussels and tasty sardines. A genuine diamond in the rough, Chez Minus is an inexpensive way to rub shoulders with the locals and feast on the catch of the day.
Avenue Notre-Dame de Capbreton, 40130 Capbreton, France. Tel +33 (0)5 58 41 74 81.
[hr]
Le Fou à Pieds Rouges
Nestled in a strip of restaurants along the marina, Le Fou à Pieds Rouges is a truly gastronomic delight. Offering simple, locally sourced cuts of meat and fresh produce from surrounding farms, the dastardly duo behind the restaurant have thrown out the French cook book and started again from scratch. Reinventing simple dishes and focusing on seasonal menus, the new wave bistro is an upmarket treat for adults and older children. Reservations are recommended throughout the season as this is a popular restaurant for locals and tourists.
1 Quai de la Pêcherie, 40130 Capbreton, France. Tel +33 (0)9 82 28 30 96.
[hr]
Pecherie Duchamp
A local legend, this particular fishery has been in business for over 40 years. Using neighbouring fishermen to widen their catch, this 'pecherie' offers regional delicacies like coquilles saint-jacques, oysters, lobster and hake. A veritable institution, the pristine open kitchen is run by an emblematic team of top chefs and food is cooked to perfection. Brilliant for adults and children, Le Pecherie Duchamp offers a tasting menu for adults and an affordable children's menu.
4 Rue du Port d'Albret, 40130 Capbreton, France. Tel +33 (0)5 58 72 11 33.
[hr]
Le Thai Landais
A 'coup de coeur' for those intrepid foodies among us, Le Thai Landais is a culinary delight straight from the shores of Bangkok. Beautifully decorated, this tiny taste of Asian cuisine harnesses traditional recipes and reinvents them with a western twist. An intimate location for adults and older children, set menus start from an inexpensive €15. We recommend the tasty Pad See noodle dish and sumptuous king prawns on a bed of fresh griddled vegetables.
Résidence Grand Pavois, 40130 Capbreton, France. Tel +33 (0)5 58 49 17 60.
[hr] [box] [caption id="attachment_5916" align="alignleft" width="150"]
© capbreton.fr[/caption]
Savour a taste of the region at Capbreton's famous markets
Offering up an exciting mix of local produce, Capbreton's markets are renowned for their surprising array of traditional, gastronomic fare. During summer you can find regular markets in the town centre and at the port. For those of you in self catering, pop to the daily seafood market and explore their catch of the day. At the Saturday market adjacent to the town centre you will find raw regional spices, hand crafted souvenirs, famed wild boar saucisson, pate and foie gras. From July onwards there is a night market stretching down the centre of Capbreton, offering trinkets and keepsakes from 8.30 pm. [/box]
Where to party
A more laid back alternative to the young and vibrant atmosphere in Hossegor, Capbreton offers a range of relaxed wine bars and cocktail shacks.
Bwa lélé
Exotic infused rums from the Caribbean are the drink 'du jour' at this tiny rhumerie. Home brewed in situ, the potent recipes of fruit and spiced rums are a great way to salute the sunset as it descends over the port. Attracting a stylish melange of young surfers and creative 'boho' types, acoustic sets and chilled apéritifs draw in a crowd till the early hours. Offering a taste of the islands with a range of fiery cocktails and powerful concoctions, Bwa lélé is certainly not to be underestimated.
Quai des Mille Sabords, Capbreton, France.
CosyVins
Boasting a diverse, open wine cellar, CosyVins is a great location to taste the region's famous wines in total comfort. Carefully hand picked by a veteran sommelier, bottles range from six to sixty euros depending on rarity and locality. An upmarket but humble affair, the lovely ladies behind CosyVins are more than happy to help you taste your way around the region, offering advice and suggestions along with cheese and ham tasting boards. Perfect for the 'wannabe-wine-connoisseur', Cosy Vins is a relaxed spot on the busy marina; ideal for whiling away the hours with some of the world's most coveted wines.
Quai de la Pêcherie, 40130 Capbreton, France.
El Bodegon
Hands down the best mojito in town, El Bodegon is a mere two minute walk from the famed Chez Minus. With a spacious decked terrace overlooking the port, El Bodegon is a family friendly option for pre-dinner aperitifs or late night digestifs. During the summer months the team organise a host of relaxed sunset sessions with resident DJs from the region.
Esplanade du Bourret, 40130 Capbreton, France.
Cafe de la Gare
A Friday night institution, Cafe de La Gare is the ideal early doors spot to rub shoulders with the locals and sip half price cocktails. A veritable hub of pro surfers, artisans, long-time natives and sometimes even a few sporting celebrities; the small tropically inspired surf shack is a long time favourite thanks to its 'free pour philosophy' and down to earth clientele. Deserted for the rest of the week, the party gets going around 7pm Friday night with their famous happy hour prices, and carries on until early Saturday morning.
Place Gare, 40130 Capbreton, France.
Please leave a comment below if you need specific advice for your trip to Capbreton, or if you have any recommendations to help us improve this guide. Happy holidays!
About the author
Self-confessed foodie and outdoor sports aficionado, Aimée Whistler has been scoping out hidden gems across France for over five years. From shredding backcountry powder to savouring the finest backyard cuisine, get first-hand suggestions from Active Azur's most committed Francophile.

You may also like...