Hossegor – An Active Holiday Guide
Hossegor is a beach resort set amongst the pine trees of Landes about 30 km north of Biarritz in south-west France. A continuous stretch of fine golden sand extends from here 150 km north to Arcachon. Hossegor's main street looks more like California than France with a surf shop on every corner and boardshort-clad dudes in beaten up VW campers laden with surfboards.
Our guide covers Hossegor's highlights, including the surfing and outdoor activities, plus where to stay, eat and party. One thing's for sure, if you're planning a trip along France's Atlantic Coast you really should spend a few days in Hossegor.
[wooslider slide_page="hossegor" slider_type="slides" theme="business" layout="text-bottom" overlay="full" thumbnails="default" display_title="true" imageslide="true" order="DESC" order_by="date"]
Hossegor Highlights
Hossegor has a well-earned reputation among surfers as having one of the best beach breaks on the planet. The fast, hollow waves draw an ever growing number of surfers from around the world. Be aware though that the steep sandbar that makes conditions great for surfing generates strong currents that can be dangerous for swimmers. The main beaches are watched by lifeguards from mid-June to mid-September.
If getting hammered in the shorebreak isn't quite your idea of fun, you can still partake in a boardriding session by taking a stand up paddle board, or SUP, out on Hossegor Lake. Great fun and easier than surfing to get the hang of, you'll soon be confidently cruising along.
Practical Information
Nearest airport

Biarritz (30 min)

Lat, Long

43.660127, -1.426344

Pharmacy

Pharmacie du Trinquet, 214 Avenue du Ctre, 40150 Soorts-Hossegor.
Tel +33 (0)5 58 43 50 39.

Post Office

Hossegor BP, 124 avenue de Paris, 40150 Soorts-Hossegor

Taxi

Taxi Abeille Atlantique, 399 av. des Forgerons Soorts 40150 Hossegor.
Tel +33 (0)6 18 05 25 32.
Parking
There's lots of free parking in Hossegor and except for a couple of weeks in August when the whole of France hits the beach, it's reasonably easy to find a convenient place to leave your car.
Getting Around
Hossegor isn't very big and it's fairly easy to get around by car or by bike. It's basically divided into three areas – Hossegor town and the lake, La Centrale and the beach front, and Soorts-Hossegor, a commercial zone about 4 km inland.
It's in Hossegor town along Avenue du Touring Club and Avenue Paul Lahary that you'll find most of the shops and restaurants. La Centrale by the beach is Hossegor's party centre and there's some longstanding Hossegor institutions like the Coolin and Rock Food Bar that get lively at night.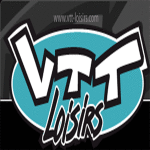 Bike Hire
VTT Loisirs rents mountain bikes, fat bikes, hybrid bikes, road bikes and kids bikes, and also scooters and motorbikes. Rates from 12 EUR per day. You can reserve your bike online at vtt-loisirs.fr.
119 Avenue des Tisserands, 40510 Soorts-Hossegor, France.
Tel: +33 (0)5 58 41 75 41

Hossegor Activities
With its powerful, barreling waves Hossegor attracts surfers from far and wide. Although Hossegor is basically one beach and one stretch of sand, the conditions vary hugely between breaks. The southernmost section of beach by the estuary is La Sud and it's here that the waves are the most beginner friendly. As you go north towards La Gravière, the swell builds and on the right day you'll start to see the legendary Hossegor tubes. The northern beaches of Estagnots, Bourdaines and Le Penon all hold decent swell and conditions vary according to the tide, wind and position of the sandbar.
SUP on Hossegor Lake
Stand up paddle boarding is all the rage and accessible to everyone whether you're 7 or 77. It may have been Laird Hamilton who reignited passion for the sport in Hawaiian waves, but it's cruising on flatwater where SUP has really found its groove. Hossegor Lake with its shallow water and beautiful setting amongst the pine trees is ideal for your first go. Paddle the lake and take a break at one of the cafés and oyster bars along the shore. The Hossegor Surfschool offers lessons and you can rent SUP boards from the sailing school opposite Hotel Lacotel.
Learn to Kitesurf
When the wind blows onshore in Hossegor the surfers vanish and the kitesurfers appear. The stretch of beach between Les Estagnots and Les Bourdaines is the location of choice. Strong currents, rips and the shore break make this a tricky place to learn, but Sud Landes Kite based in Hossegor offer lessons for complete beginners and advanced riders looking to carve up the waves. With a maximum of 4 people per instructor and the use of intercoms, their courses are designed to ensure you progress as fast as possible.
Sud Landes Kite, 179 avenue des Furets, Hossegor, France. Tel +33 (0)6 58 01 35 02
Caroline's Yoga
Ex pro-snowboarder, Caroline now runs her yoga studio in the surf zone in Hossegor. It's without doubt the best yoga class we've been to. There's nothing better after a surf than a yoga session with Caroline. With a selection of classes every day of the week, you can stretch your aching muscles with a backdrop of pine trees. Caroline has a knack for inspiring you to push yourself, especially in her Power Vinyasa class, but there are classes for all abilities. She also organises surf and yoga retreats. As Caroline says, Breathe, Surf, Love.
Caroline's Yoga, Z.A. Pédebert, Hossegor, France. Tel +33 (0)6 83 65 86 72
Quiksilver Pro France
Each September, Hossegor hosts the Quiksilver Pro, the France stage of the World Surf League competition. If you're lucky enough to be in town you could well end up rubbing shoulders with some of the world's best surfers. When the conditions are right and the competition is on, the beach gets packed with eager spectators, so if you want a good spot, it's best to get there early. The Quik Pro aside, September is a great time to visit Hossegor; the surf is starting to build after the summer lull, the water is still boardshort and bikini warm and the August masses have gone back to Paris.

Where to stay
From surf hostels to five star luxury hotels and from rustic campsites to villas with pools, Hossegor has accommodation options for every taste and budget.
Located within easy walking distance of Hossegor's world class surfing beaches, the Seignosse Surf Villa has six bedrooms all ensuite and a heated 9m swimming pool. The villa is designed around outdoor living with relaxing gardens, BBQ and pool area and a putting green, all set to a backdrop of fragrant pine trees. Owned and run by surfboard shaper and former ASP tour pro surfer, Kevin Olsen, you can also get surf instruction, do yoga and even learn to shape your own surfboard.
9 avenue des Chais, 40510 Seignosse, France. Tel +33 (0)5 58 72 60 08
Natural Surf Lodge
Immerse yourself in nature at the Natural Surf Lodge surf camp nestled in the trees 10 minutes from the surf beaches of Hossegor and Seignosse. Run by passionate surfers Stéphane and Claire, the logde offers bed and breakfast accommodation in a mix of private bungalow, family and triple rooms. Surf lessons are part and parcel of a stay at the Natural Surf Lodge but you can also do yoga, SUP, or even take French lessons.
Natural Surf Lodge, BP 22, 40510 Seignosse, France. Tel +33 (0)6 74 16 02 28
Hossegor Surf Hostel
You can expect a friendly welcome at this chilled out surf hostel located within walking distance of Hossegor town centre and 4 km from the legendary surf beaches of the Cote Sauvage. The hostel sleeps 16 people in 4 bright and spacious rooms. A deck area with hammocks, table tennis, trampoline and a BBQ keeps you entertained when you're not surfing. Airport and train station pick-ups available on request.
1888 Ave. Du Golf, Hossegor, France. Tel +33 (0)7 82 41 26 87
Hotel 202
Hotel 202 is a gem of a hotel located in a quiet street but within a short walk of Hossegor town centre and the lake. With bright and spacious rooms finished to a high standard, great breakfast and a nice pool, Hotel 202 ticks all the boxes. Friendly and helpful, the staff add to the 'boutique hotel' experience. Early birds can enjoy a run round lake and a swim before breakfast – a perfect start to the perfect Hossegor day.
202 Avenue du Golf, 40150 Hossegor, France. Tel +33 (0)5 58 43 22 02
Camping Sylvamar
Camping Sylvamar is a five star Yelloh Village campsite located 12 km down the coast from Hossegor. More of a self contained resort than a campsite, it is possible to spend your entire holiday in the pools and restaurants and never venture beyond the boundaries. That would be a great shame! Better to use the Sylvamar as a base and hit the beach for a surf, or rent a bike and cycle to nearby Capbreton. Pitch a tent or rent a chalet, mobile home or even a tree house.
Avenue de l'Océan, 40530 Labenne Ocean, France. Tel +33 (0)5 59 45 75 16
Where to eat
There are plenty of restaurants and eateries in Hossegor, but surprisingly the food and service can be pretty hit and miss. The good places get busy so in July and August it's best to book ahead. Here's a selection of our favourite places to eat in Hossegor: [caption id="attachment_5754" align="alignleft" width="150"]
La pétillante[/caption]
Little Princess Pizzeria
A simple menu but with nice fresh ingredients and probably the best pizzas in Hossegor (I recommend La pétillante!). Some really nice entrés and desserts that are hard to pass by. The bayonne ham is melt in your mouth and the côte de boeuf is flavoursome and cooked to your liking. The service can be hit and miss though and if it's busy it can feel like there aren't enough staff. If I'm in the mood for pizza I tend to favour this over Le Napoli next door.
773 Avenue de la Grande Dune, Hossegor, France. Tel +33 (0)5 58 43 87 69
[hr] [caption id="attachment_8349" align="alignleft" width="150"]
Airstream UFO Tacos[/caption]
UFO Tacos
If hunger strikes while you're shopping at the outlet stores in Hossegor's surf zone, seek out the Airstream taco van parked in front of Rip Curl. Manu and Nathalia serve up Tacos, burritos, fajitas, quesadillas and nachos, plus daily specials like healthy and delicious fish tacos. Order them as spicy as you like and wash them down with a cold Corona. Expect service with a smile and you can take away or share a bench under a parasol with other hungry surfers.
407 Avenue de la Tuilerie, Soorts-Hossegor, France. Tel +33 (0)6 50 03 96 83
[hr] [caption id="attachment_5763" align="alignleft" width="150"]
© sudouest.fr[/caption]
Le Touring Café
Le Touring Café remains an Hossegor institution, despite mixed reviews on Trip Advisor. Yes, it does attract a louder crowd and the service can be hit and miss, but if you're after a simple steak and chips amongst friends it's hard to beat. The meat is good quality and they do a piece of Argentinian beef served on a hot stone that is melt in your mouth. They regularly have live music which can add or detract from your dining experience depending on your mood.
515 Avenue du Touring Club, Hossegor, France. Tel +33 (0)5 58 43 72 97
[hr] [caption id="attachment_5769" align="alignleft" width="150"]
© hossegor.fr[/caption]
Café Bleu
Our favourite Hossegor cafe is tucked away down a little lane but is worth looking for if you want a chilled out spot to sip your latte. Its menu is limited but everything is fresh and delicious and the smoothies are to die for! Dive in to get away from the hustle and bustle of Hossegor in peak season and treat yourself to some homemade banana bread. The best coffee in Hossegor for sure.
74 Av. Paul Lahary, Hossegor, France. Tel +33 (0)05 58 49 16 33
[hr]
Where to party
If you hit La Centrale for an early morning surf you'll likely stumble over a few party-goers on the beach who didn't quite make it home the night before. Not even the tractors cleaning the beach can stir them, which can only be the sign of a good night, probably including the Coolin or Dick's Sand Bar, or both.
Coolin à La Plage
Age old Basque bar recently turned Irish pub, the Coolin occupies a prime spot on the La Centrale roundabout. Jam with friends at the open mic night every Wednesday or rock out at one of the many free concerts throughout the summer. Early evening happy hour gets the party started.
20, Place des Landais, 40150 Hossegor, France. Tel +33 (0)5 58 42 17 23
Dick's Sand Bar
Catch a live band at sunset with a mojito on the deck of this famous Hossegor institution. Every night is party night with happy hour from 8pm til 11pm. All the beautiful people dance and guzzle cocktails and shots until late. If you have a big surf day lined up this might not be your scene but you can't leave Hossegor without a drink at Dick's.
94 Rue des Landais, 40150 Hossegor, France. Tel +33 (0)5 58 41 93 17
Please leave a comment below if you need specific advice for your trip to Hossegor, or if you have any recommendations to help us improve this article. Happy holidays!
You may also like...